On Monday I wrote a thread on Twitter about how much fun we have had as a family riding the Steam Train in Port Alberni. I've reproduced that little story here. I hope you enjoy it.
Please donate to the WVIIHS! Every dollar helps to continue their incredible work maintaining and presenting these amazing historical assets! They're almost at $3000 and the vandals have been helping clean up the mess they made! Click here to donate!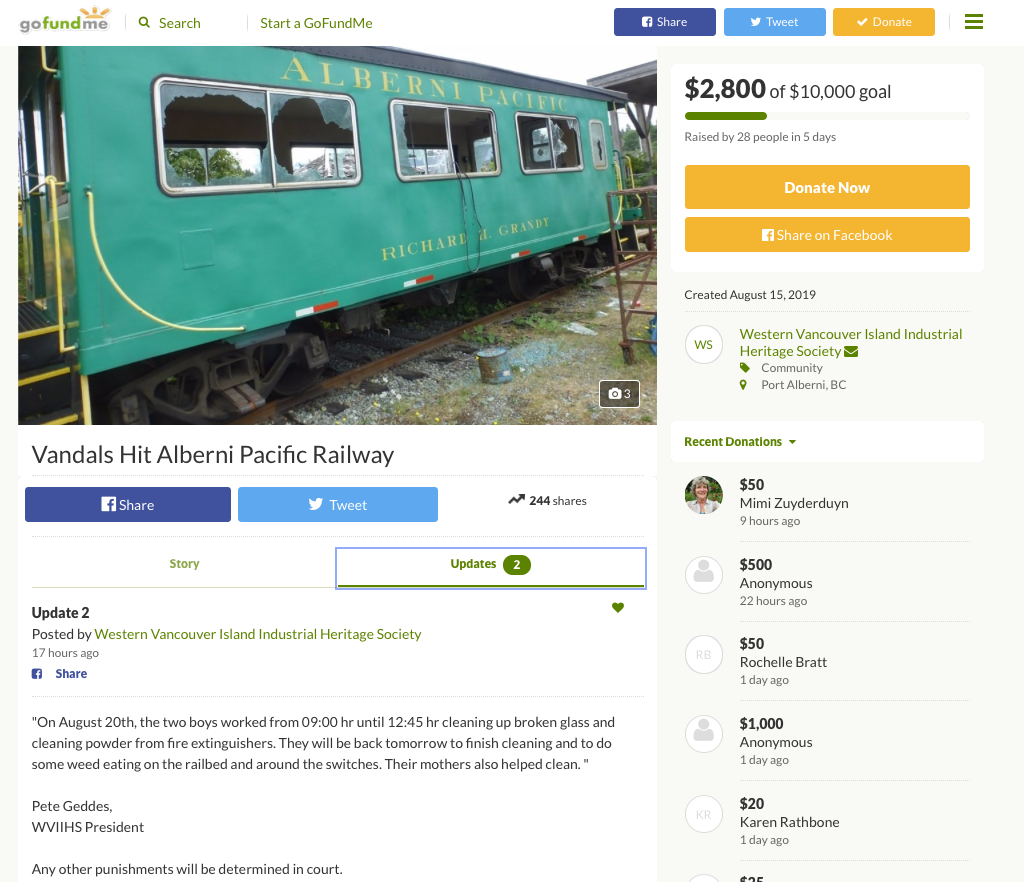 Here's the thread, enjoy.
Here's a thread about one thing that makes #PortAlberni wonderful: The Steam Train and tireless folks at the (WVI) Industrial Heritage Society!
There is just nothing quite like this in the world and they're in need.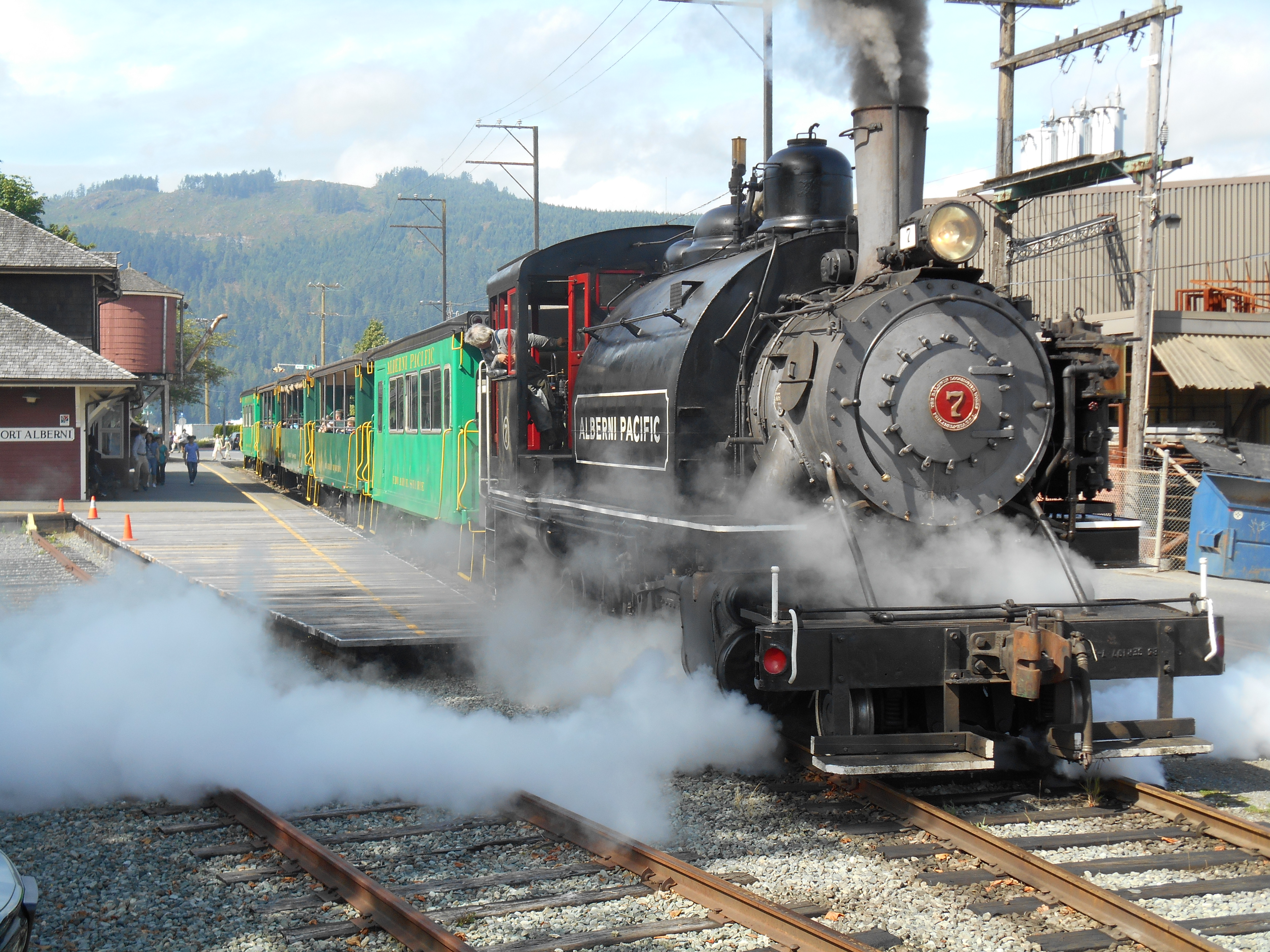 I moved back to #portalberni in 2005 to raise my family where I was raised. Here's my daugther with her Nana on the Santa Train in 2007.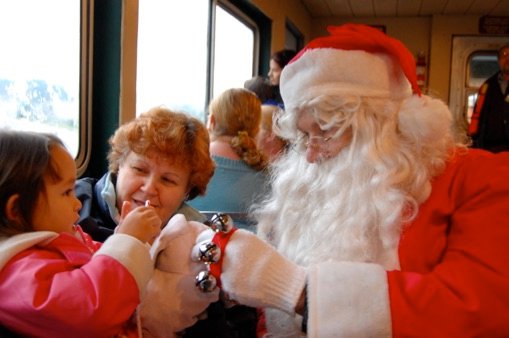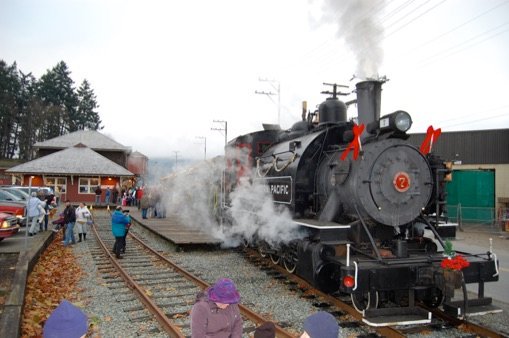 This couldn't happen without the @ICF_IslandRail which owns the historic E&N Railway tracks through Port Alberni and on the Island. We even got to ride the VIA train in 2008 between Qualicum and Victoria. It's a great way to get around. We miss it!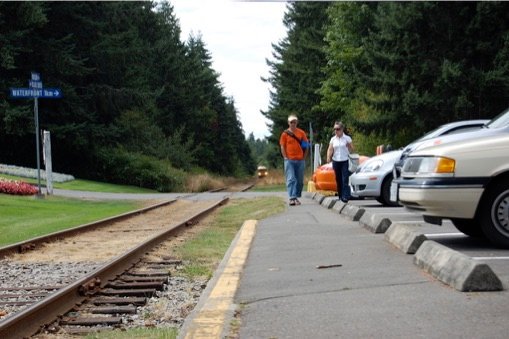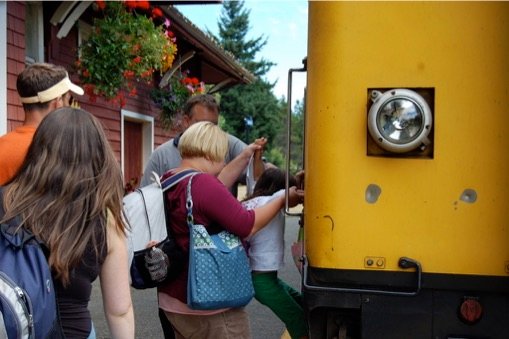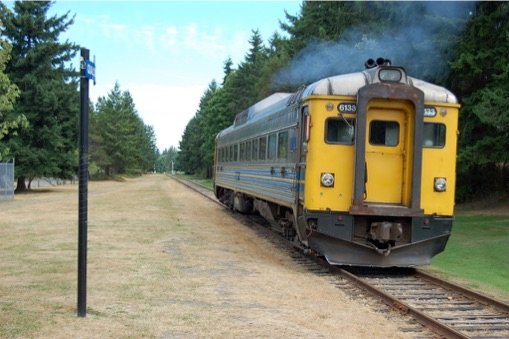 The WVIIHS also host people from around the world who come to Vancouver Island to ride the rails by speeder! Without the WVIIHS folks keeping the tracks clear and safe this wouldn't be possible.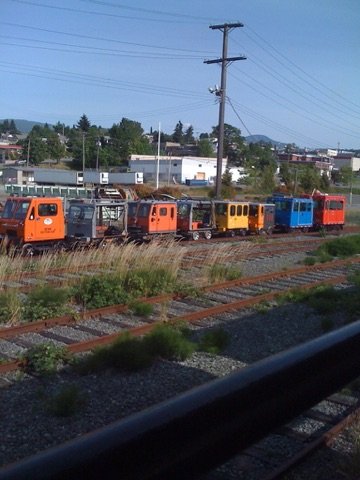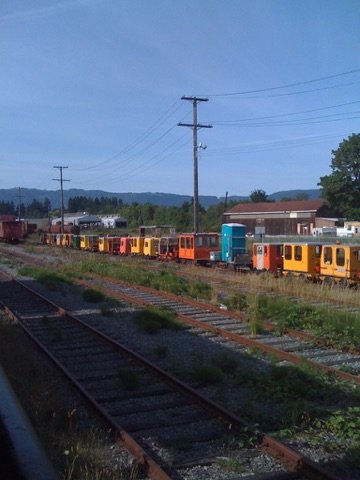 There isn't a single time when relatives come to visit that we don't take them on the train when it is running. It's just an amazing and inspiring attraction! This is my son, my Mom, Aunt, and my daughter in 2009 on the way to @McleanMill National Historic Site.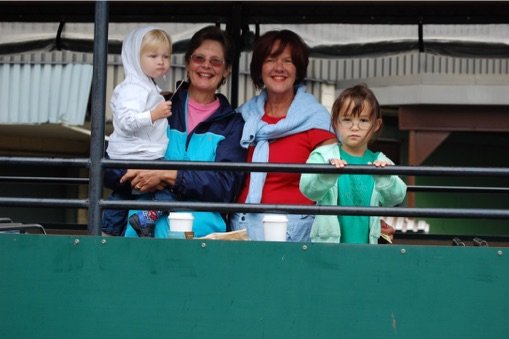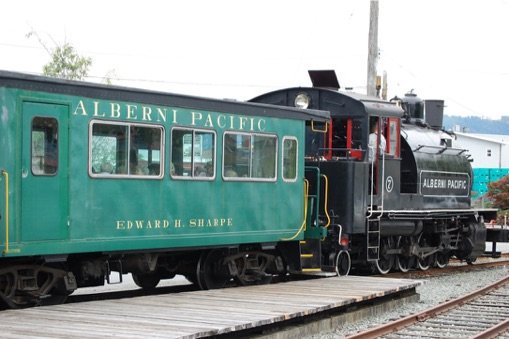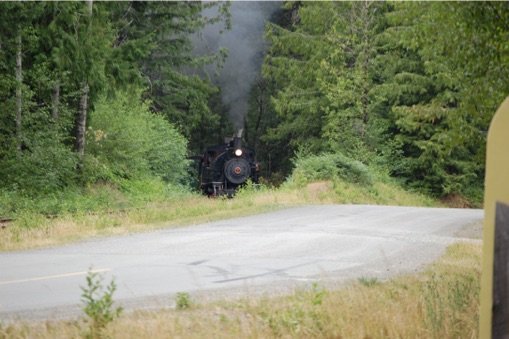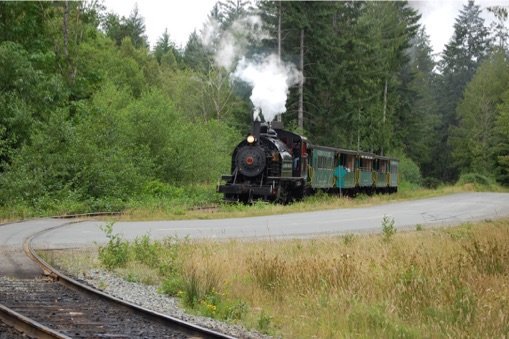 I think 2009 was the year that we had 'season passes'. My son was absolutely obsessed with the train, and we indulged. It was endless fun.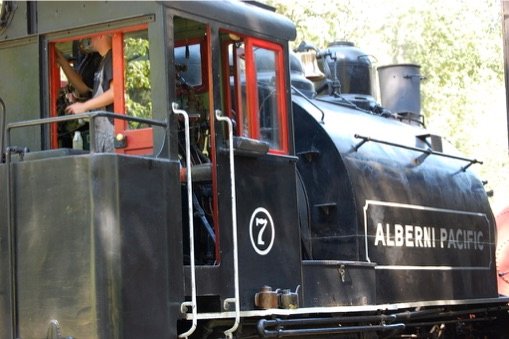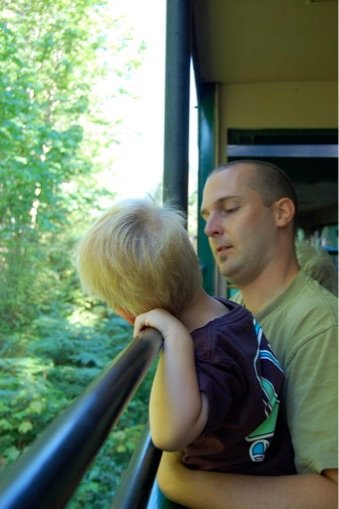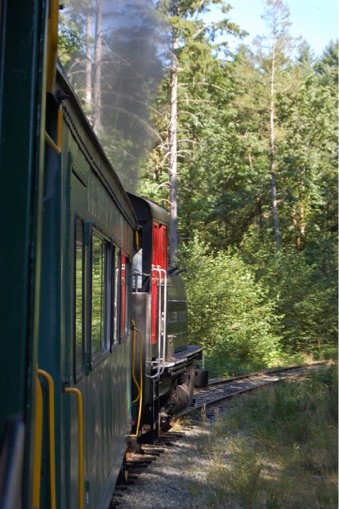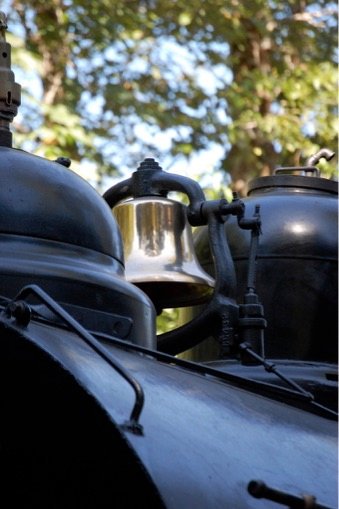 2019 is the No7 Steam Locomotive's 90th Birthday! Back in 2009 they had an 80th Birthday for it! A grand celebration!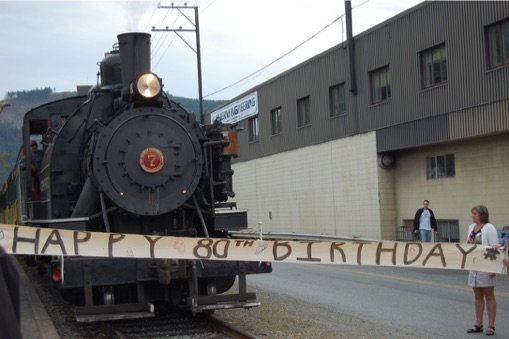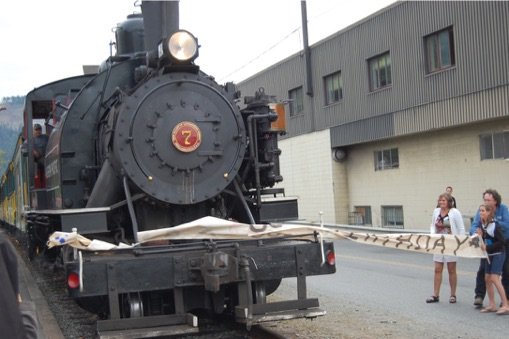 By far the Santa Train must be the most popular event of the train season. It's always packed. And sometimes, it's perfect, crisp, winter weather too!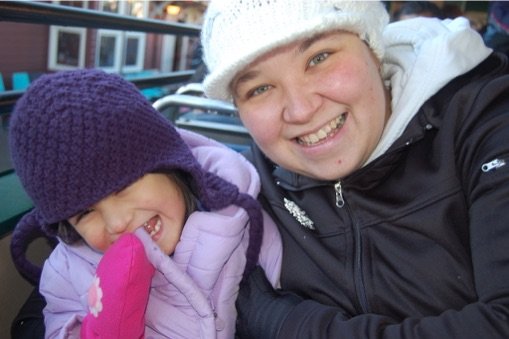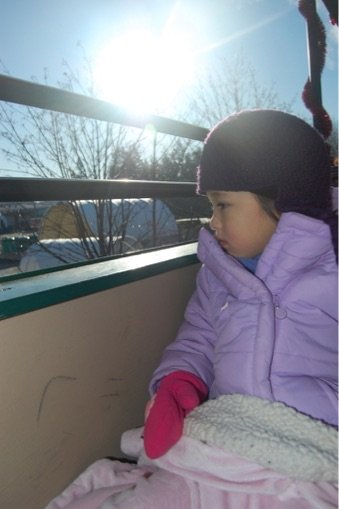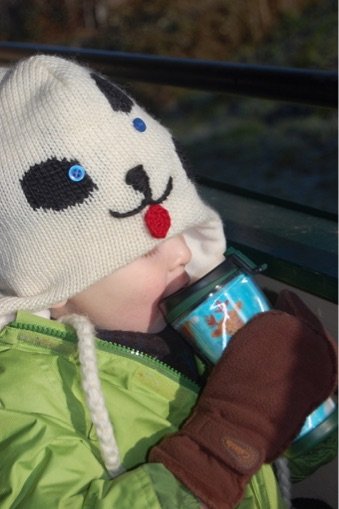 There is just nothing quite like the smile from kids when they hear that whistle and wave at Dad at the crossing! CHOO CHOO!
That's it 🙂 Please donate so that the WVIIHS can repair their cars and maybe show to the powers that be at the @cityportalberni , the Province @clairetrevena , and others too that rail is an asset worth saving. gofundme.com/f/vandals-hit-…#portalberni#tourism#family