Here is my short 2 minute statement from the All Candidates Meeting. See more of my answers to Q&A and my closing statement here.
Get in touch at Bio and Contact in the Menu or chrisale@gmail.com or FB Messenger or leave a comment.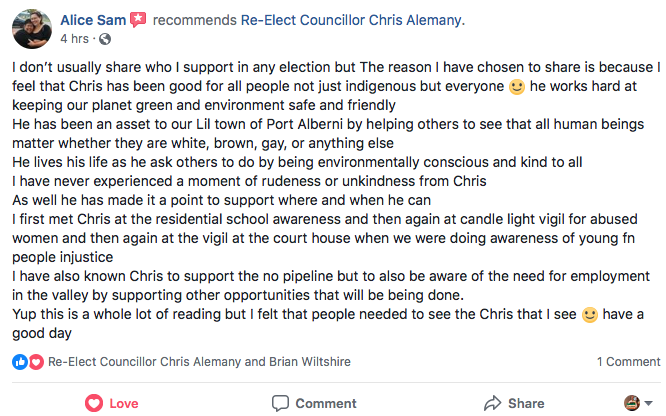 Running again for your support.
I will be running for re-election on October 20, 2018 and I would be honoured if you would again support me to continue representing you on City Council.
My platform is going to remain pretty similar to last time. I'll update my platform pages here over the course of the next few days and weeks, as things wind down a little over the summer with Council work. I've learned a lot about what can be done fast, and what needs to be done more slowly but the goals remain the same.
I believe I have proven to be always open, transparent and honest. And I believe I have tried to ensure Council is as open and accountable as it can be as well.
I have not always agreed with Council, in fact there were more than a few 6-1 or 5-2 type votes. But I knew that might happen and I think you did too when you voted for me.
My hope for this election is that we see a clear shift in direction for the City. We can't rely on the next big project to propel us into the future. We need to focus on our community, our businesses, and our amazing natural spaces.
Just as I want you to know what I stand for, I want to also hear what you would like to see happen in Port Alberni over the next term. It's going to be a fun ride to October.
You can see a little more of what my thoughts are on the past few years in my Press Release
Thank you for visiting.
Sincerely,
Chris Alemany