Have a question or comment? Leave a reply at the bottom of the page!
Just this week (August 23) it was announced that the ACRD will be taking the lead on the consultation process for a new Aquatic Centre.
I will continue to work hard to make this happen.  It remains desperately needed and a top priority for me.
There has been talk about building a new Aquatic Centre for at least a decade.  A report was done in 2011 looking at the issue in depth and coming up with some options… click the picture or link to check it out.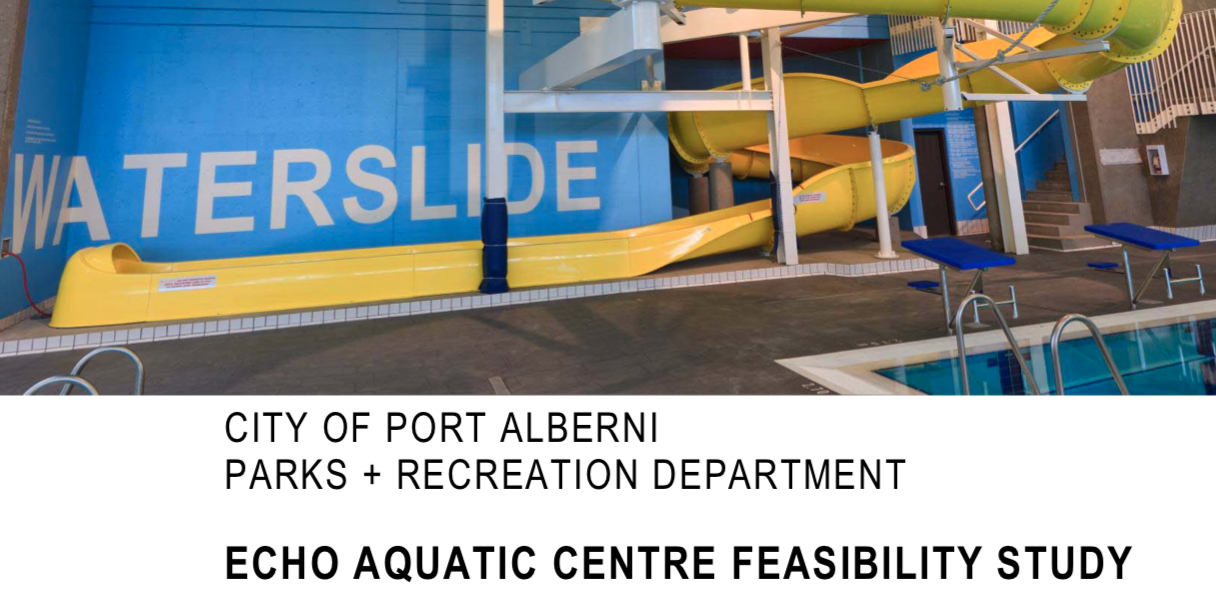 2011 Options
For some historical reference, here are the three options that were presented in the study 7 years ago.  They broke down to just adding, renovating and adding, and building new facilities so they are useful to get very basic sense.
It is important to note that the process is starting from scratch so we should be open to all options.  This then is just a historical reference to help people get an idea of the issue who might not be aware.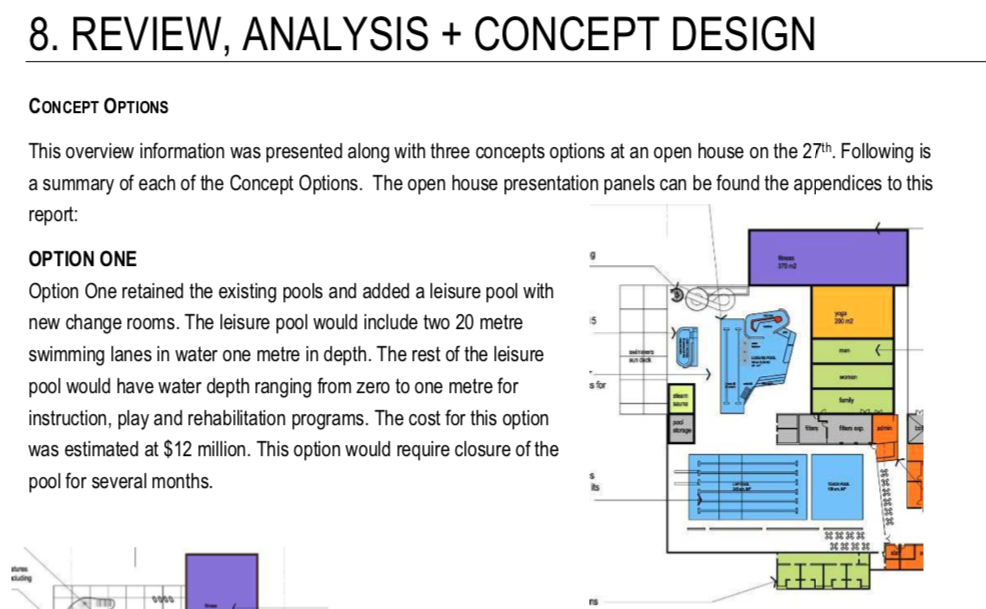 Option One retained the existing pool as is and added a few amenities. Cost (2011) $12 Million.

Option Two renovated the existing pool and then added amenities.
Cost (2011) $15 Million.

Open Three creates essentially a brand new pool. Cost (2011) $18 Million.
I would expect given the length of time that has passed that another report would have to be created at least to update the costs if not to completely revamp the proposals based on the feedback from the community today.
Stay tuned for more as this process unfolds.  I will be advocating strongly for a comprehensive, modern, and full-feature facility that can last our community for decades to come.
Have a question or comment? Leave a reply at the bottom of the page!