One hundred years ago, during the last pandemic —- the H1N1 influenza virus known then as Spanish Flu —- swept the world while the world was also at war and this poster circulated in newspapers in Canada. Maybe even in Port Alberni.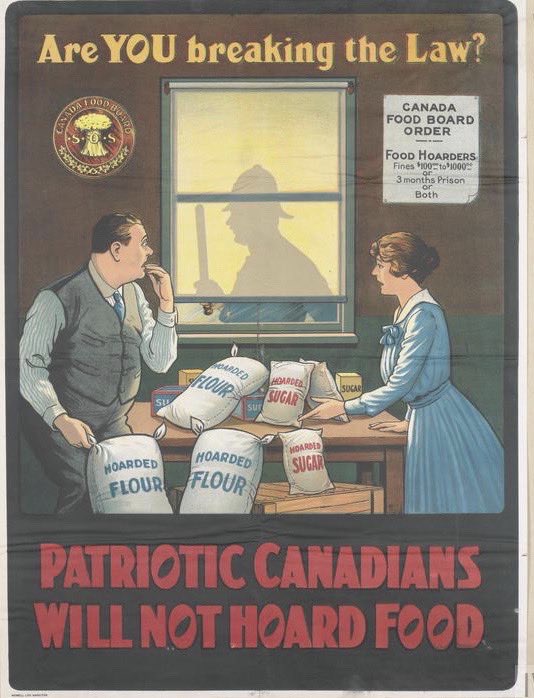 Today's pandemic is from a different virus, the SARS-related 2019 corona virus or "COVID—19", but the reactions have been similar.
We have seen some hoarding and runs on soap, toilet paper, hand sanitizers and other cleaning products. We have seen some price gouging and predatory sales tactics.

I kid you not, part of the reason I am writing this post is because I had a dream last night that involved a convoy of semi trucks with giant rolls of paper towel and TP!
This is crazy.
We will be OK
We are not at war with anyone. (Including ourselves)
Our supply lines for food and goods are full and operating normally.
If we are all told to stay home whether we are sick or not, we will still be able to go out, one at a time, to a store for food and supplies.
Call a friend, a family member, or a neighbour.
Are you afraid you will be quarantined or will need to self isolate?
Now is the time we can all do our part. If you are healthy, make it known to your friends, your family, and your neighbours that you are willing to help them.
We can all help get groceries, or prescriptions, or essential supplies for people who might become isolated.
Now is the time to get to know the people on your block.
Whether you are young or old, you or your family or friends and neighbours will probably have to self-isolate for some period in the coming days, weeks, or months.
Reach out to your community now.

If we all keep our community in mind today, we will be just fine.