I read an article in the Province this morning about how expensive car insurance is for first-time drivers in BC. It bugged me because the purpose was clearly to show how the "public monopoly" was gouging us all and Them-Darn-Socialists™, the NDP, were making car insurance unaffordable. There was no mention of the near-bankrupting of ICBC by the "free-market" government previously in power (also found out Saskatchewan doesn't allow dipping into the public insurer funds, whodathunk!), or the rapidly changing insurance industry, or any other objective measure, but I digress.
I hate it when journalists write articles with Side A (in this case the BC Government – not exactly unbiased) opposed by Side B (in this case the Insurance Bureau of Canada, donator to the BC Liberals and private insurance lobbyist). Each presenting their unsourced facts "proving" their side. The absolute extreme of the damage that kind of reporting can do is the climate change "debate" of the past 30 years. I won't digress again into a rant about that ongoing tragedy.
So without further ado, here's a simple search any consumer of auto insurance can do.
The TL;DR is, yes, B.C. is expensive, but if you're looking for privatized insurance as a saviour, don't hold your breath.
Using CAA calculator
I cast around the Googles for awhile looking for a reasonable source of information about car insurance rates in Canada. It's not an easy thing. Most of the time they want you to provide your personal information and then get back to you with a quote later. But I did find one nice too at the CAA website. You can go check all these estimates there.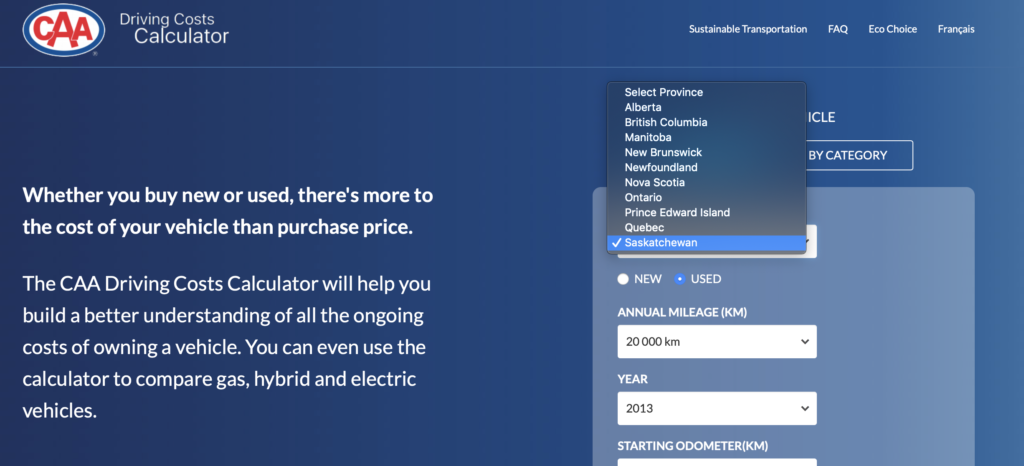 Here are the assumptions they make when estimating insurance costs.
– a driver under the age of 65
– six years of driving experience with no accidents
living in a suburban/ urban location
– passive restraint and anti-theft discounts
personal use
– $500 deductible for both collision and comprehensive
Easy Manitoba estimator, nothing from Newfoundland.
Manitoba was unique in that its public insurer could estimate your rate online! Unfortunately, it did not give an option or age or driving experience, but this is the result, for the same vehicle with $500 deductible, $1,000,000 third party for an address in Winnipeg.

Sorry, no estimate from The Rock.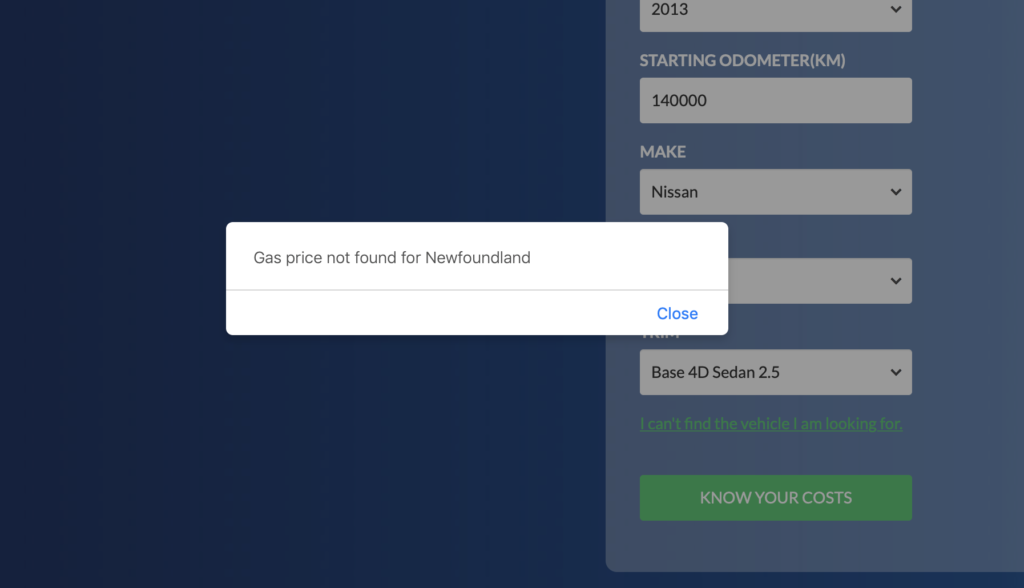 The estimates.
While I couldn't do a new driver estimate, I could reference the same 2013 Nissan Altima, here's what I used (it picked the 140,000km odometer automatically):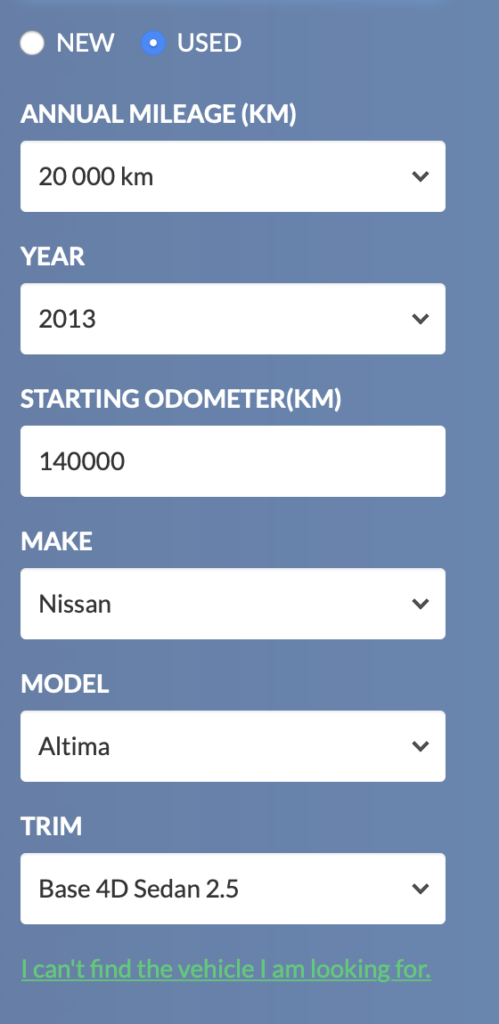 | | | |
| --- | --- | --- |
| Province | Insurance | Public or Private |
| B.C. | $3063.21 | Public (ICBC) |
| Alberta | $2138.44 | Private |
| Saskatchewan | $1507.82 | Public (SGI) |
| Manitoba | $2227 | Public (MPI) |
| Ontario | $2658.24 | Private |
| Quebec | $1237.25 | Public/Private |
| New Brunswick | $1506.60 | Private |
| Nova Scotia | $1752.27 | Private |
| P.E.I. | $1477.21 | Private |