So over the weekend and today I've been going through the latest input from you, the public, about what you like and don't like about the City, and what you feel needs to be done or not done.
If I thought before that that input would make my decision easier now I know for sure, it won't. 🙂
You can see the results in Tuesday's agenda here or click the image which shows some of the feedback from the public input session.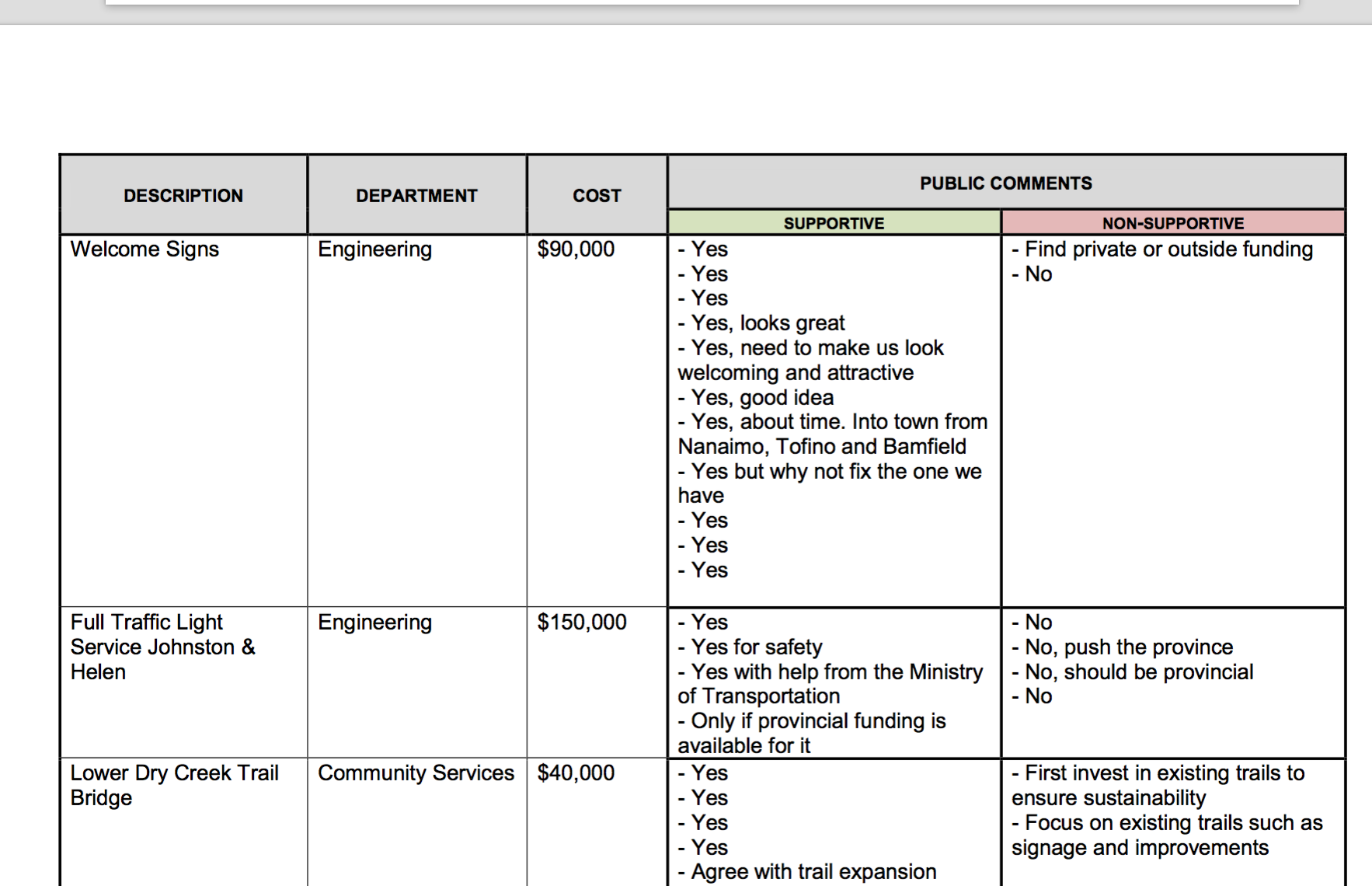 And here is what the public budget survey looks like: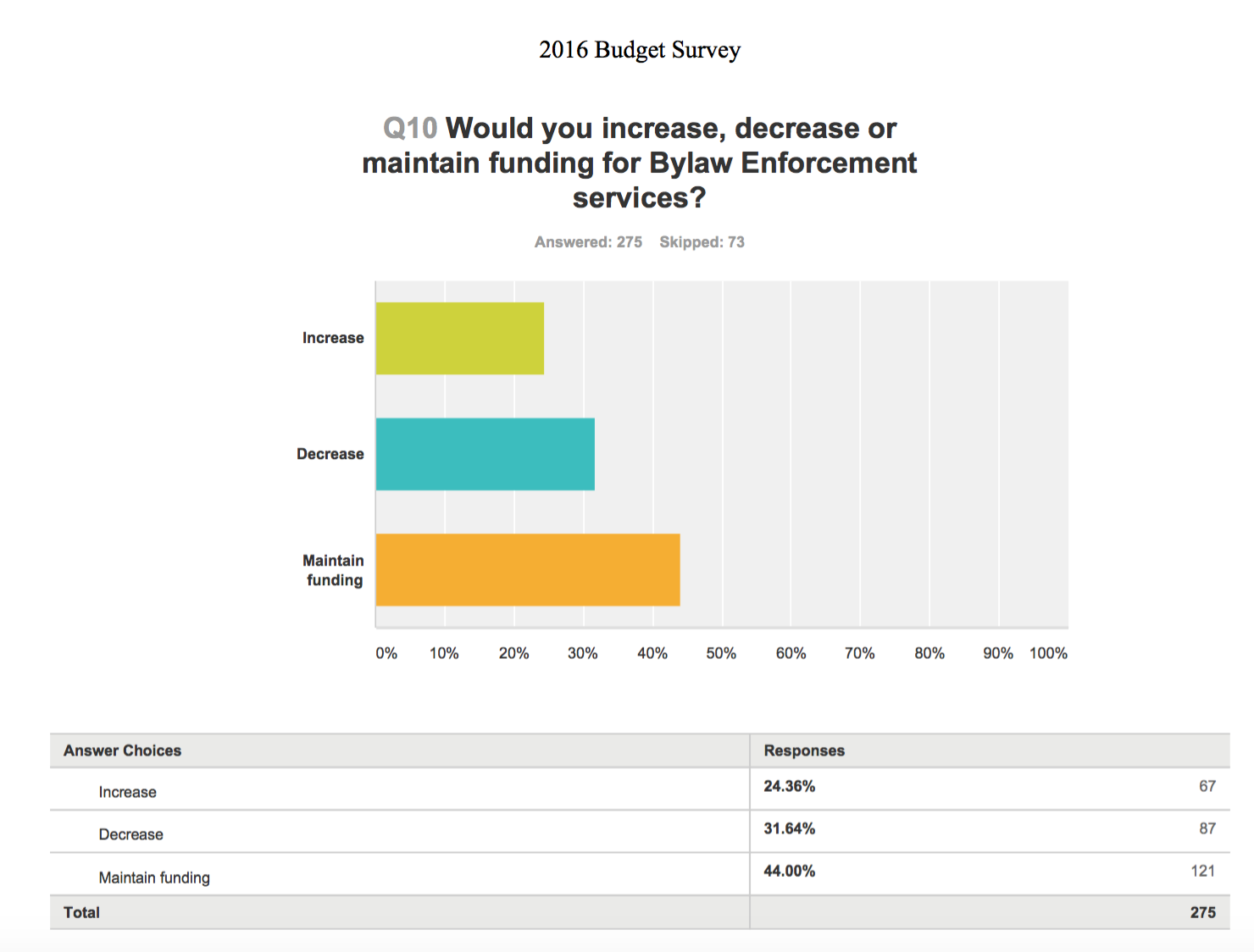 And finally I have an excel spreadsheet that is also in the agenda.  Unfortunately only 25 people came to the public input session but 348 people did respond to the survey.  Overall it certainly isn't a representative survey, but it does give us some ideas.
As I went through the public input I jotted down what seemed to be the projects that got the most, or least support.  These are my notes… broken down in "Yes"… "Yes But" and "No".  With a couple thoughts from the survey.
If I match that to the Excel Spreadsheet, here is the result:

Notice the top line number.  Ouch.
If I take away the pool and Canal Beach….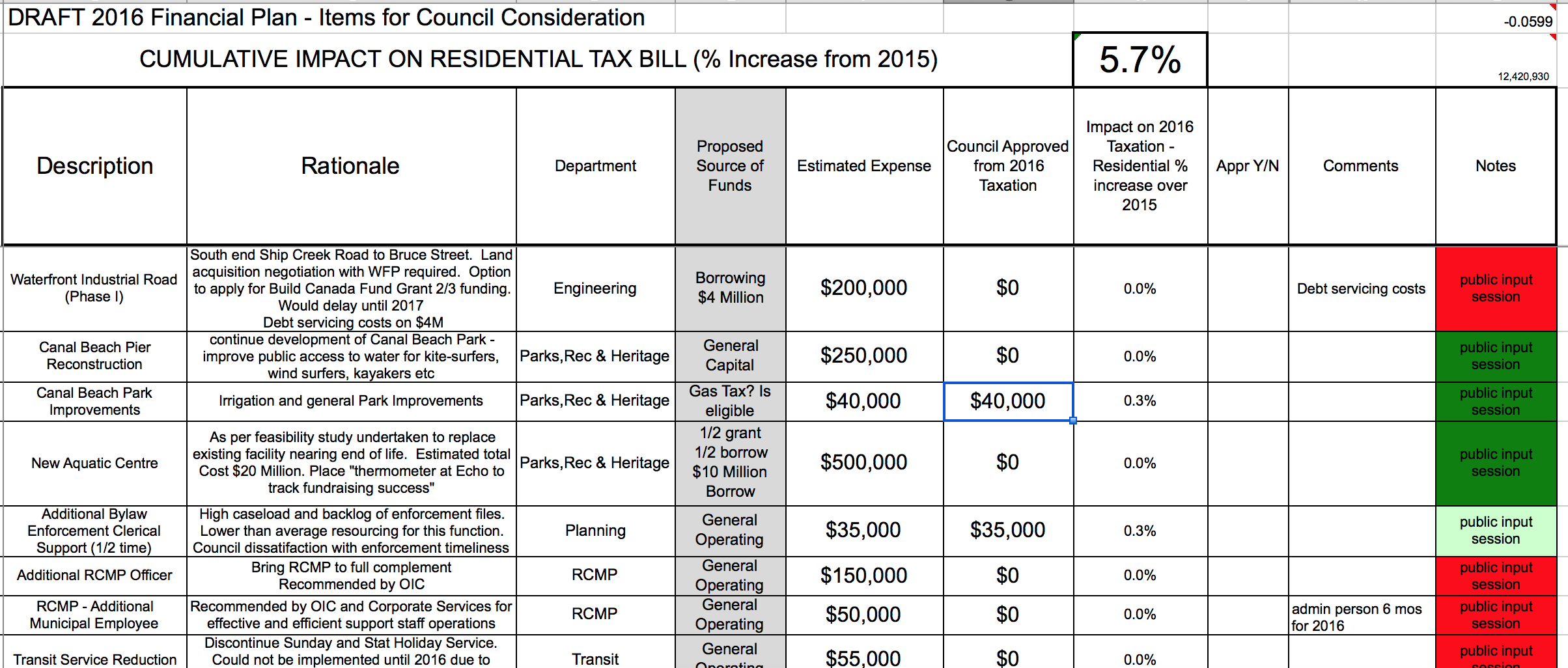 Still a hefty hike.  But one thing is clear… if we match up the budget to the input we got, we will have a significant increase on our hands.
Without question, the items that had the strongest support were upgrades to the Beach and to start on the Pool.  Also public bottled water stations and the repairs to the pilings at Harbour Quay.  What didn't get much support?  Reduction in Transit… increasing Bylaw services… or Fibre Optic installation.
What to do?  Well… one thing that really stood out for me in the online survey was the very strong support for Parks and Rec as well as increasing economic development.
I guess we will just have to figure it out, that's why Council is here but Council definitely has a lot of food for thought and a lot of tough decisions to make.